Steps of Outlook Email Tracking with Google Analytics
Sumatyee | September 1st, 2016 | MS Outlook
Overview of Email Tracking
Email tracking is a technique to track email open rates .Email tracking also helps to track if sender wants to know if intended recipient received the email .
Email Open Rate = Emails opened / Emails sent – Emails undelivered
Microsoft Outlook tracking with Google Analytics provides the clear idea about Email open rate to the user with hourly, monthly and daily email tracking stats . Easy Mail Merge is an add-in tool used in Microsoft Outlook in order to track the emails using Google Analytics. The Email tracking report will generally tell how many users have viewed the contents of an Email including its attachments like images, document, text, video etc. Email clients have various security levels and there is no such manual solution available to track down these Emails.
In article we will discuss steps for Outlook Email tracking with Google Analytics by using Easy Mail Merge Add – in tool .
Why We Need Email Tracking Through Google Analytics
1. Google analytics tool is free tool . To sign up to Google analytics user just need a gmail account .
2. Email tracking through analytics helps to analyse emails sent have been opened or clicked by recipient .
3. To track time , date , location and device recipient opened the sent email .
4. To use analytics user does not have to pay monthly subscription .
5. Analytics provide efficient reporting tool for easy analysis of data .
How to Track Emails in Outlook
The steps for outlook email tracking with Google Analytics are as follows:
Step 1: Get started with Google Analytics
1. Create analytics account by visiting
https://www.google.com/analytics/#?modal_active=none
Note : user must have web account to start with Google analytics .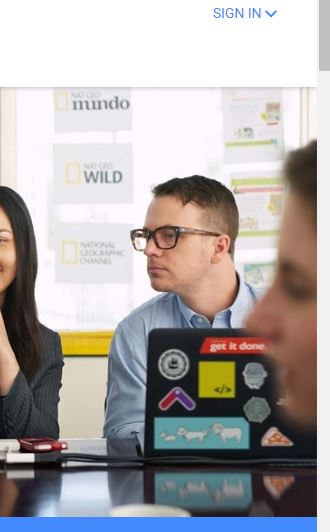 2. Click sign in option .
3. Choose Google analytics from sign in menu .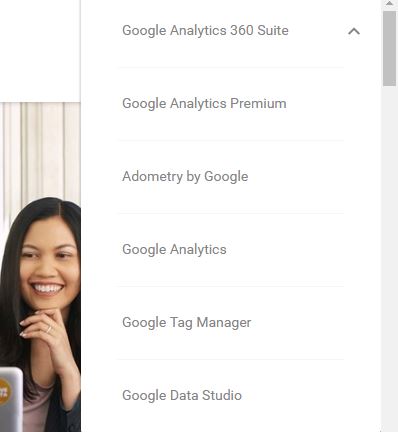 4.  Define the account /Property in created analytics account by following :
Select admin tab → go to account column → select account for which user want to define property for → In property column choose create new property option from drop down .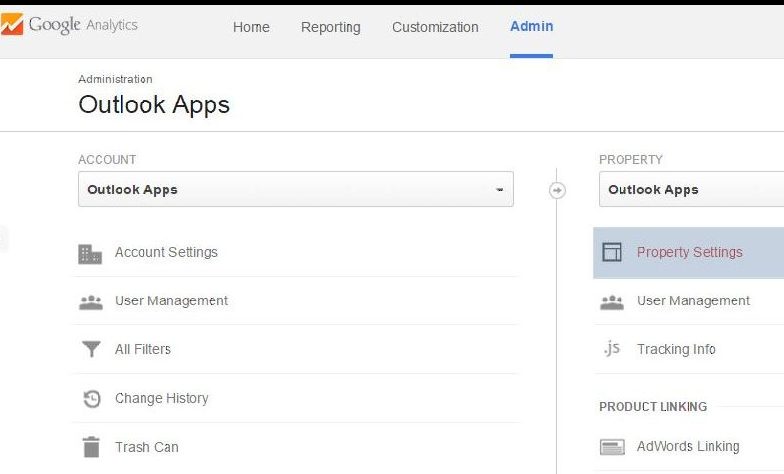 5. Go to property settings and copy ' Tracking ID ' .
Step 2 : Inserting Tracking ID to Outlook add-in Easy Mail Merge
1. Download email tracking app outlook – Easy Mail Merge .
System Requirement :
a. Outlook version : 2003 ,2007 ,2010 ,2013 ,2016
b. Operating system support : windows 7 or 8 or 10 , Vista ,windows XP
2. Run the downloaded Easy mail merge setup .
3. Restart Outlook .
4. Easy Mail Merge will get displayed in Outlook ribbon .

5.  Click Easy Mail Merge tab then start session .

6.  Email Tracking window opens up ,  insert your Google Tracking ID .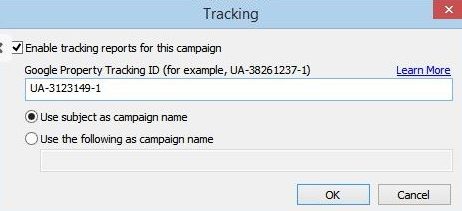 7. Click Ok . Outlook add-in insert email tracking code to Outgoing emails and enable Google analytics .
Note: Reports about email open rate will be available in Google Analytics account.
Step 3.Viewing generated email tracking reports in Google Analytics
Email tracking records are available in two ways :
1. Real time stats
2. Previous dates stats
1. Steps to View Real Time Email Open Rate
a. Login in Google analytics account .
b. Click Real time option from menu in left side .
c. Choose Events from left menu in Google analytics interface to view email tracking report .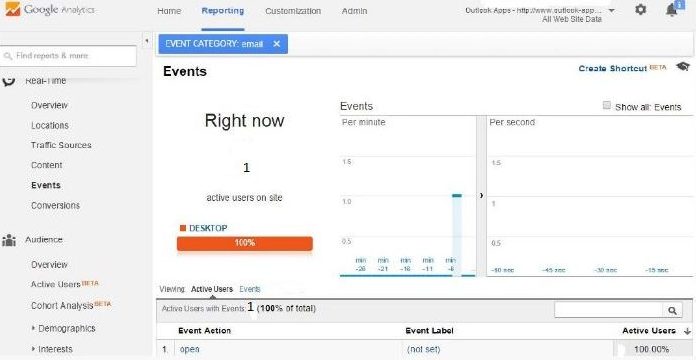 2. To view Email Tracking Stats for Previous Dates Follow :
1. Login Google analytics account .
2. Click on Behavior → events → Overview from left menu .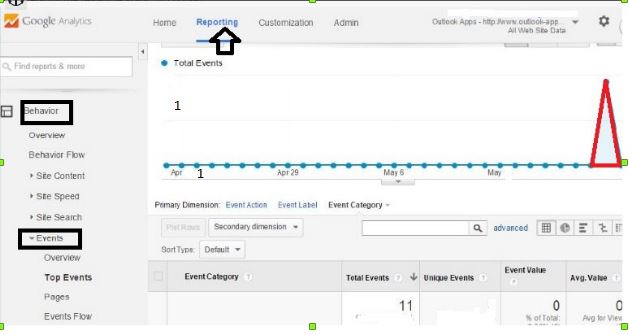 Note : Email tracking stats will not be available for the current day when using previous stats option .
Conclusion
Outlook provide add-in Easy merge using that user can track email open rate and analyse emails are delivered to intended receiver . Outlook email tracking with Google analytics is one of the unique feature offered by Outlook . Even if user migrate from one email client to another using NSF To PST Converter  then users can use this add-in of Outlook .