Troubleshoot Error 0x800c013c Outlook Express
Sumatyee | September 2nd, 2016 | Outlook Express
Overview of Outlook Express
Outlook Express (OE) is an email client developed by Microsoft corporation that let manage inbox , send and receive emails . Outlook express is also called as email management software . It is primarily designed for home users . OE provide features such as Newsgroup and emailing service . OE use DBX file format to store mails for specific mailbox .

Overview of Error 0x800c013c
Error 0x800c013c is encountered when user try to receive emails in Outlook express . Error Message displayed is :
There is Not Enough Disk Space Outlook Express

Due to the error message user will not be able to receive the emails .
In  this article  I am describing about Error  0x800c013c  Outlook  Express  and  steps  to  resolve  it .
Cause of Error :
Corrupted Inbox.dbx file
Inbox.dbx stores all the incoming emails . Single file store all the incoming mails as a result its size become large and reaches the default size of 2 GB . This corrupts the inbox.dbx file .
Steps to Resolve Error 0x800c013c Outlook Express
1. Rename old Inbox.dbx file and generate new Inbox.dbx file
1 . Open Outlook Express .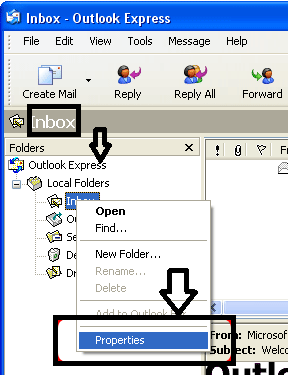 2. Right click inbox folder .
3. Select properties .
4. Inbox Properties window opens up .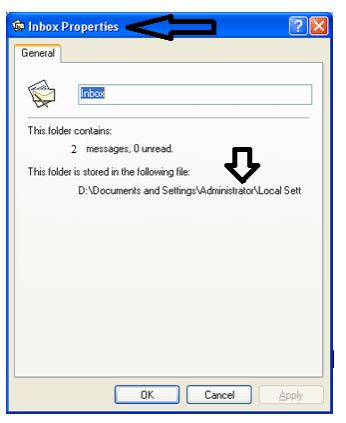 5. Inbox properties window display the location of inbox.dbx file
6. Logout Outlook express .
7. Browse the inbox.dbx file as per location .
8. Right-click Inbox.dbx file, and click Rename.
9. Rename the Inbox.dbx file to Inbox.old , and then click OK.
10. Start Outlook Express . This automatically generates a new Inbox.dbx file .
2. Turn Off Email Scanning in Anti-virus settings resolve Outlook Express Error number 0x800c013c 
Email scanning by anti virus sometimes corrupts Outlook express data (DBX) files .

Manual solution to resolve Error 0x800c013c Outlook Express discussed above has drawbacks such as risk of loss of emails and attachments . I would recommend you to use professional DBX File to PST File Converter utility to repair inbox file and also helps to migrate to email client Outlook mostly used today . Tool offers unique features such as :
1. Repair the corrupted DBX files and convert to outlook PST format .
2. Automatically detect the storage location of DBX files .
3. Support all versions of windows operating system .
4.  No data is lost .
5. Demo version is available for users to download free .